Oops! You aren't logged in!
Oh dear, you need to be logged in an order to view this page! The reason being is because user account information is accessed on this page. If you don't have a myTDN account already, go ahead and register for one to gain full access to our features including wishlists, checklists, counters, and more.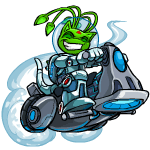 Vrrrooom! Welcome! Please sign in or register!
Welcome, guest!
[Your Wishlist]
[Login] [Register Acct]



Search Weapons
Neopets Battle Navigation
Neopets Battle Articles
Neopets Weapons Items
TDN Network