Obtaining Tonu and Jetsam Avatars Easily
« Back to Articles Index
Thinking of tackling some Battledome avatars but don't have access to a Tonu or Jetsam? No worries. These kind Neopians listed below have offered their help so you can cross these avatars off your to-do list.
Simply send the owner of these Neopets a polite neomail, requesting to battle for the avatar(s) and hope they accept your offer. Please keep in mind that the users listed below offer their pet(s) to battle in their free time and are under no obligation to battle or even reply to you.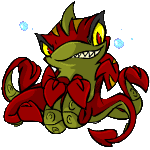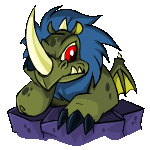 Once you've been accepted, there is a small set of rules and etiquette to follow in the Battledome. As these are personal pets, we do not want to permanently damage or alter them in any way so please refrain from using any pet or stat altering weaponry.
Do NOT use:
Stat-altering weapons, such as Scroll Potion.
Species-altering weapons, like Kacheek or Chia Flour.
Poisoning items.
If you have a Tonu or Jetsam and would like to be added to this list above, please Contact Us and we will add it as soon as possible.
This article was written by HBK for The Daily Neopets' Battlepedia.
« Back to Articles Index
Welcome, guest!
[Your Wishlist]
[Login] [Register Acct]



Search Weapons
Neopets Battle Navigation
Neopets Battle Articles
Neopets Weapons Items
TDN Network