Swashbuckling Academy
« Back to Articles Index
The cheapest way to train your level 40 and below pet is by visiting the Swashbuckling Academy
. This one-legged Eyrie is very particular about how he's paid and when. You do not want to cross him, trust me.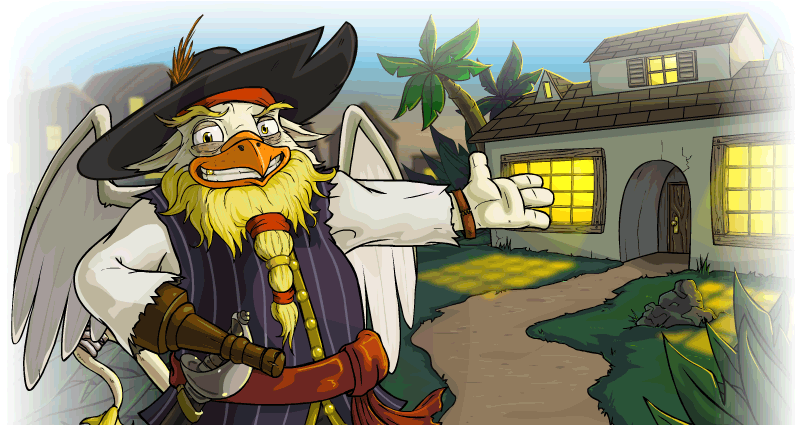 All courses are paid in full ahead of time with dubloons!
The Swashbuckling Academy
| | |
| --- | --- |
| Location | |
| Currency | Dubloon Coin |
| Length | Between 4 and 10 hours |
| Free Training | On your pet day |
Academy Courses
As mentioned before, all courses are paid in dubloon, which is the local currency of Krawk Island. Cap'n Threelegs will charge you one dubloon coin, two dubloon coin or five dubloon coin depending of the level of your pet.
Neopet Level
Length
Cost
10 and under
4 hours

One Dubloon Coin
11-20
6 hours

Two Dubloon Coin
21-30
8 hours

Five Dubloon Coin
31-40
10 hours

Five Dubloon Coin
Secret Avatar

After completing your first course at the Swashbuckling Academy, you will be able to use the Cap'n Threelegs avatar. Sweet!
This article was written by Crimsonite for The Daily Neopets' Battlepedia.
« Back to Articles Index
Welcome, guest!
[Your Wishlist]
[Login] [Register Acct]



Search Weapons
Neopets Battle Navigation
Neopets Battle Articles
Neopets Weapons Items
TDN Network